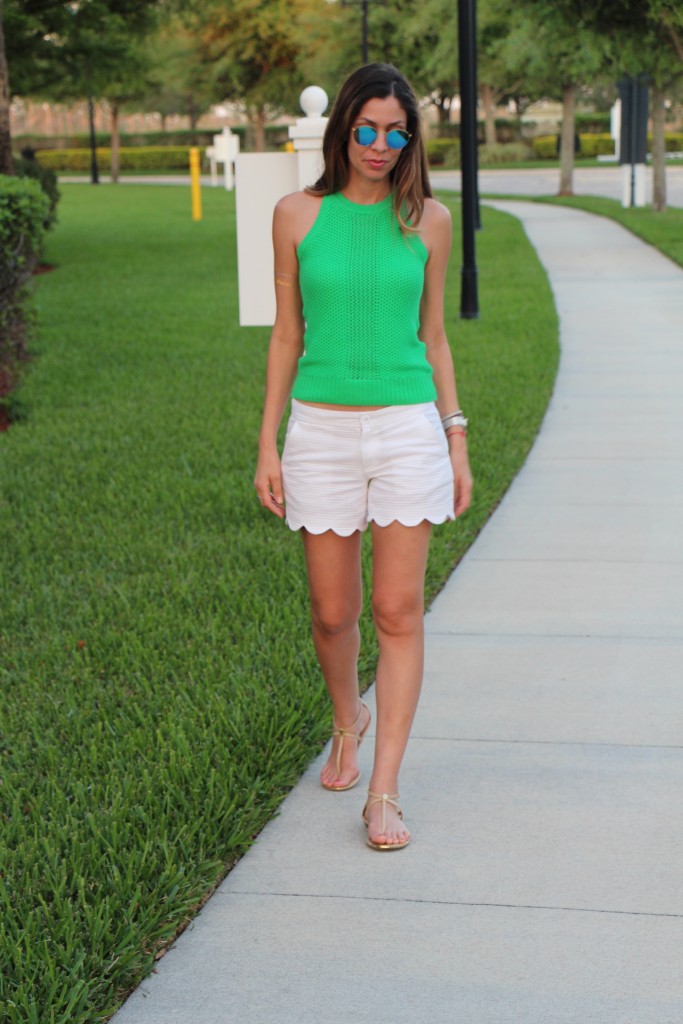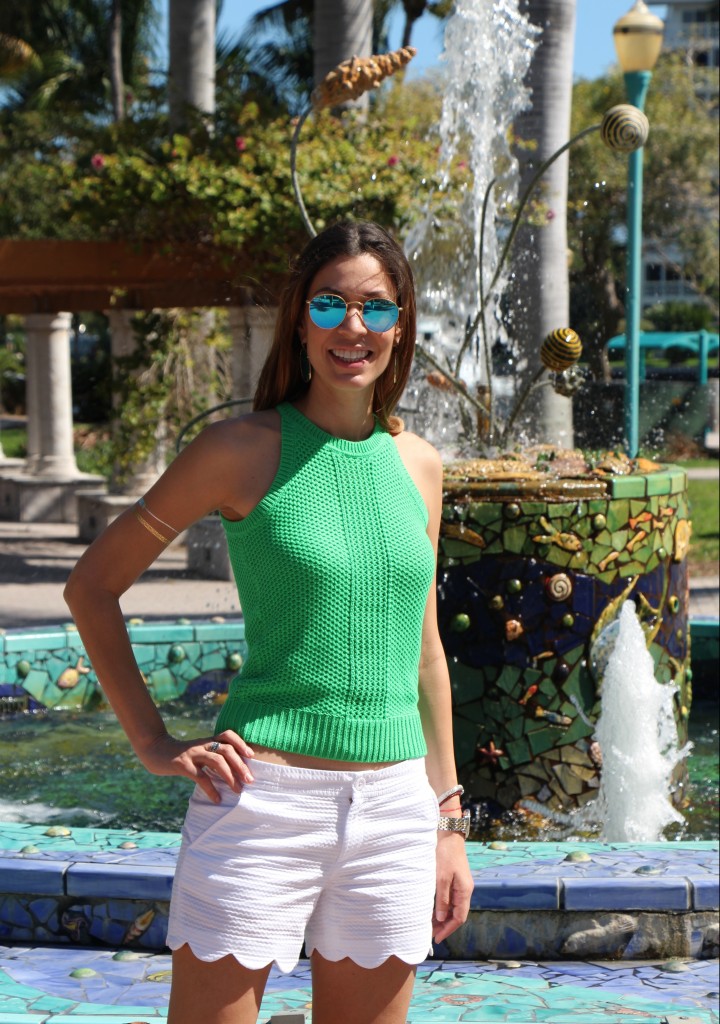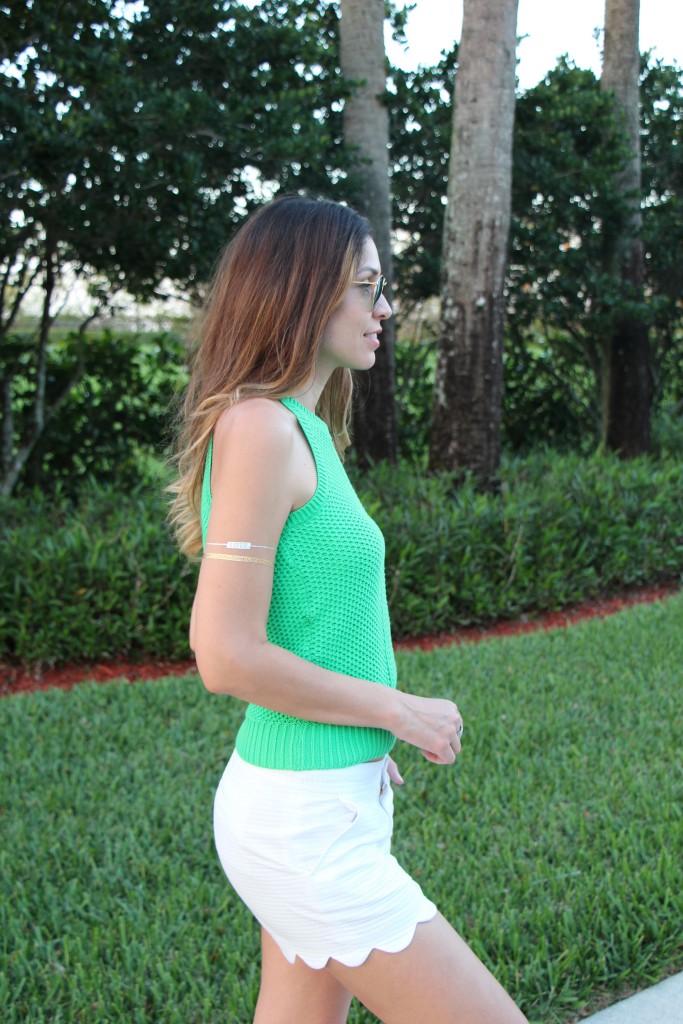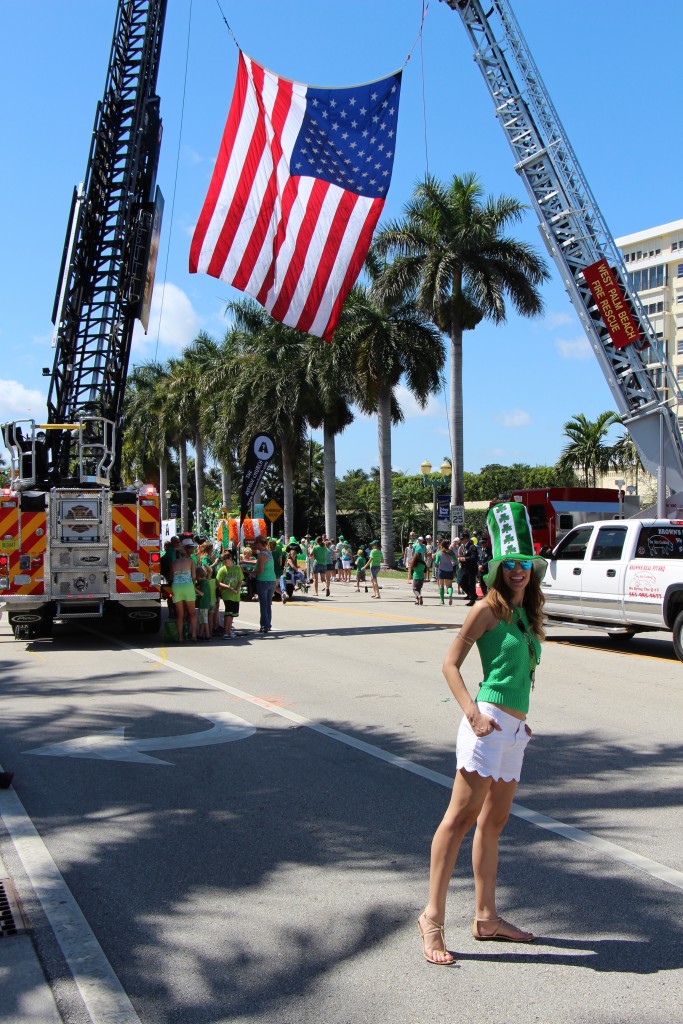 Happy St. Patrick's Day!
Last weekend I was invited to watch the St. Patrick's parade in Delray Beach, FL.
I was looking forward to wear my new white buttercup scallop shorts.
Trying not to get pinched I found this cute green top.
My friends and I had a great time.
Good friends are like a four leaf clovers hard to find and lucky to have.
Thanks for stopping by.
Be happy girl!