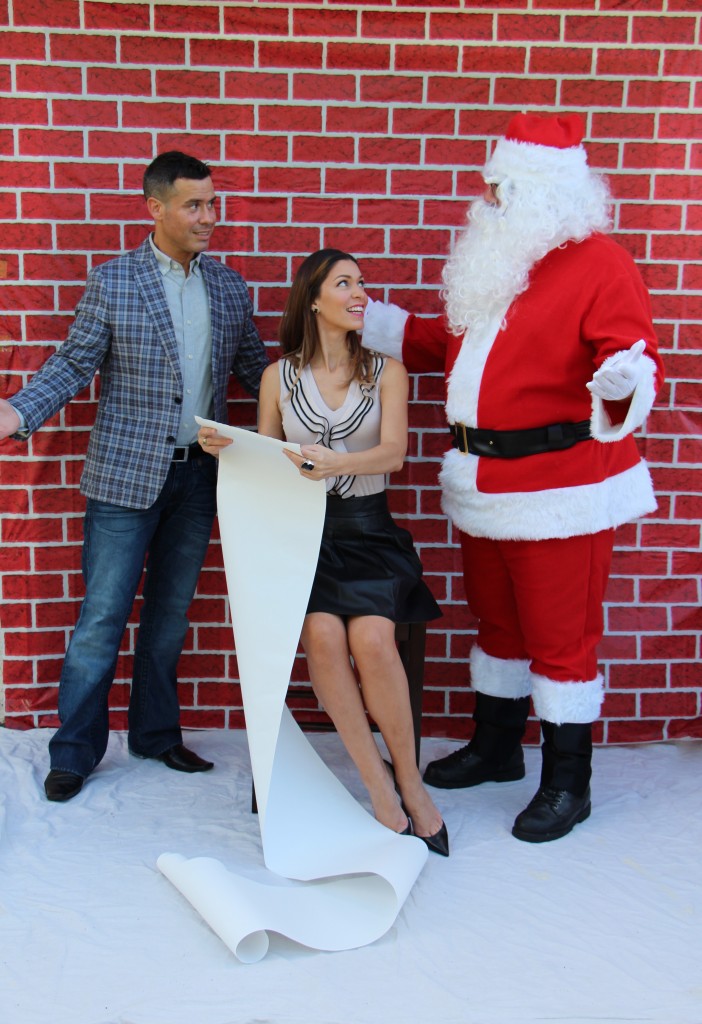 This leather skirt has been hanging in my closet for over a month. A birthday party was the perfect occasion to get the skirt off the hanger. I paired it with a sleeveless ruffle top and black pumps.
I loved it so much that it made it to my holiday card.
Santa seemed surprised when he saw my long blank wish list. Why stress Santa out when I already have everything I need?
I love that I am surrounded by good friends and family.
Thank you for stopping by.
Happy Holidays
Be happy girl!