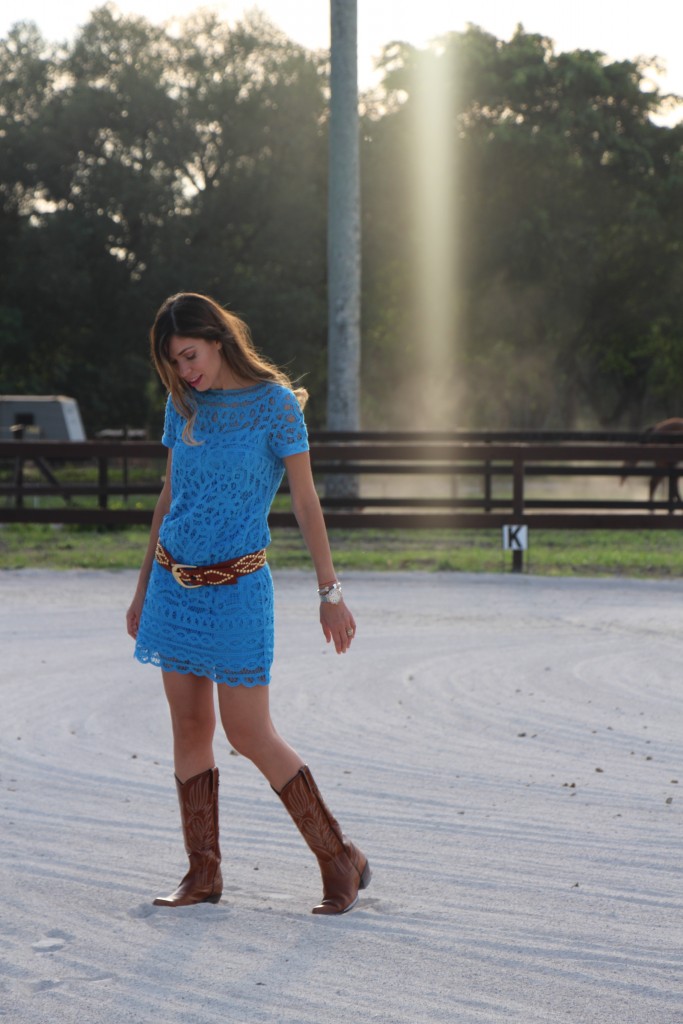 Crystal & Jeremy's wedding was beautiful.
 A country theme was the setup for this special occasion, which inspired me to wear a blue lace dress and cowboy boots.  A leather belt was the perfect touch of chic!
 I am so happy to have been part of such a special day.
Embrace everyone that finds true love.
Be Happy Girl!