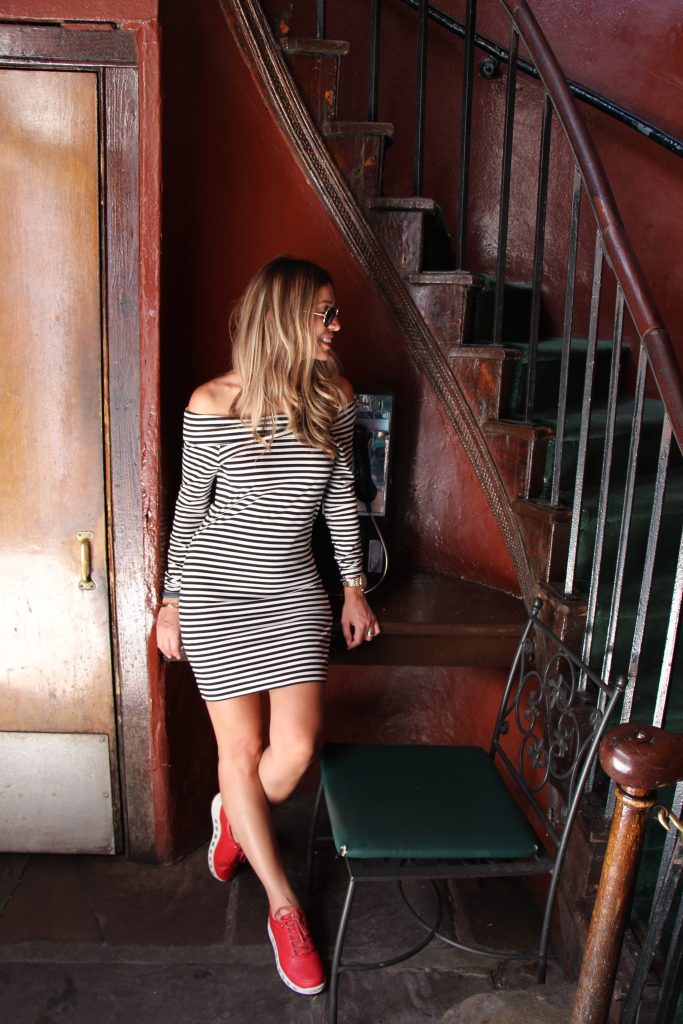 Putting outfits together could be tricky, but it shouldn't be hard.
Sometimes the simpler the better. For this day in particular I knew I had to walk a lot, but I still wanted to be comfortable and look cute.
A chic and casual way to wear these red tennis shoes was to top it off with an off the shoulder t-shirt dress.
Wear always something that makes you feel comfortable in your own skin.
The best accessory you can own is confidence.
Thanks for stopping by.