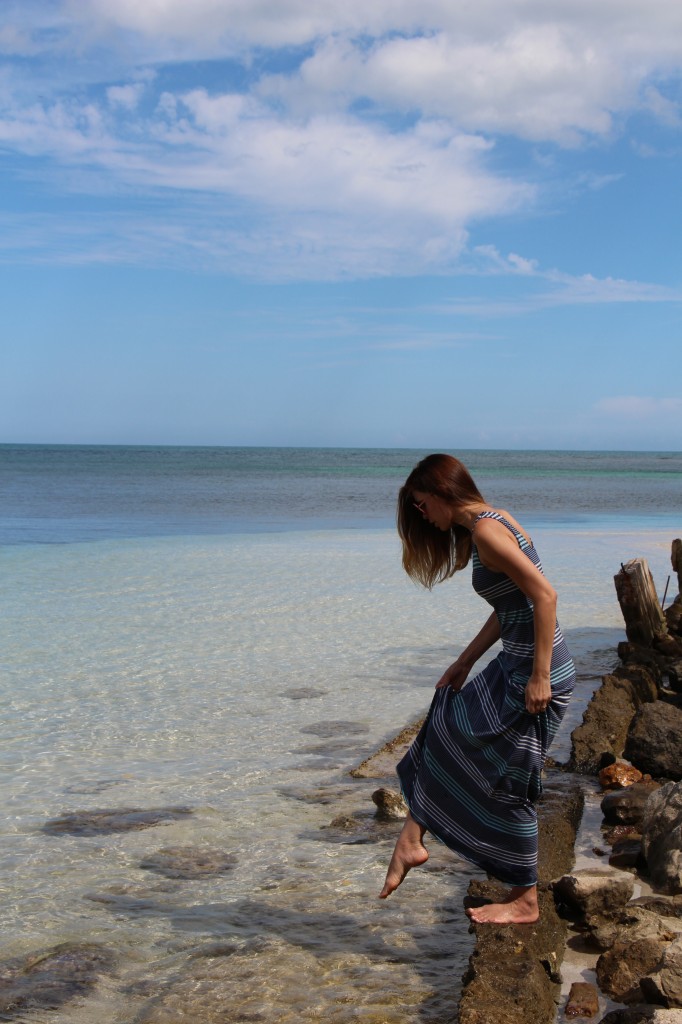 To tell you a little bit about myself I love the beach. These pictures were taken at one of my favorite places.
Taking a moment to enjoy nature improves my mood and helps me stay positive.
This is what to expect when you visit the beautiful Playa Buyé in Cabo Rojo, Puerto Rico.
Pale pink vintage sunglasses and a stripe long dress was all I needed for this day in paradise.
Be happy girl!