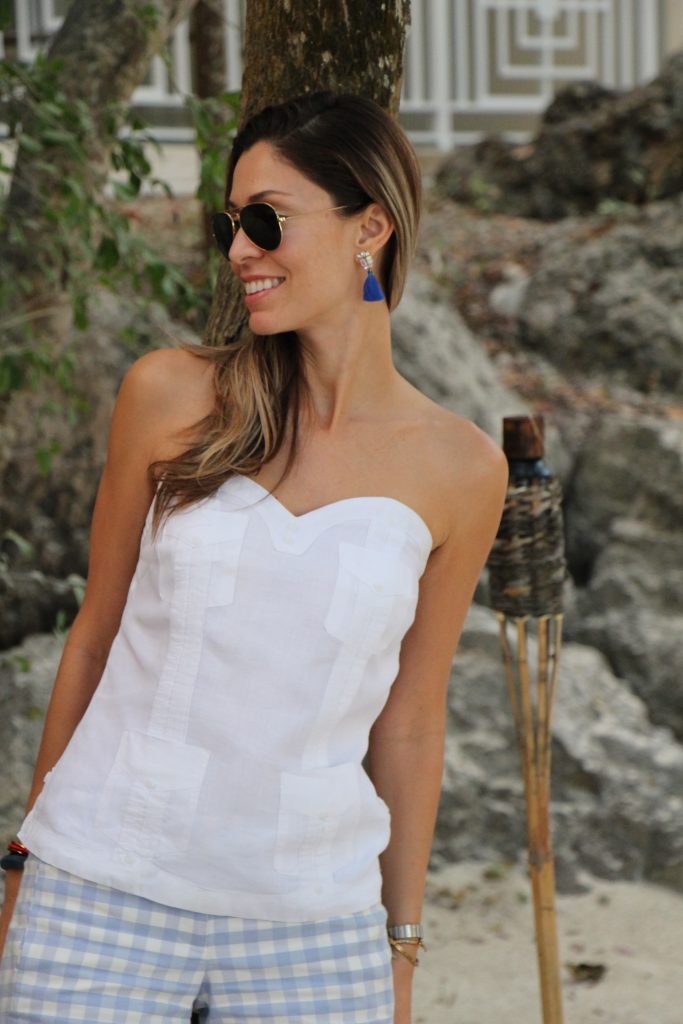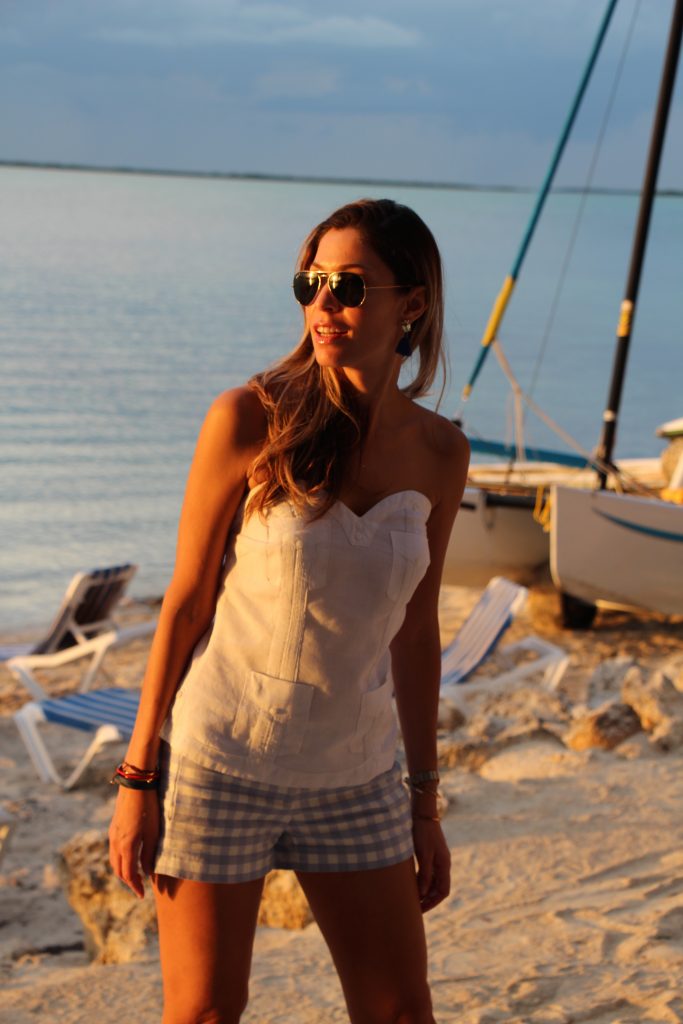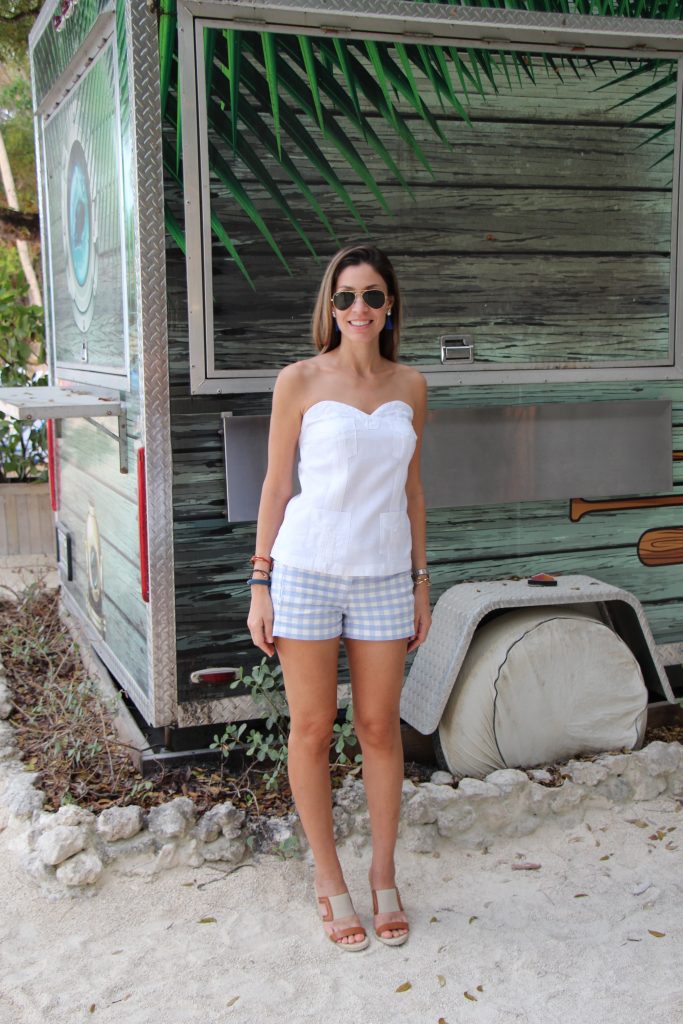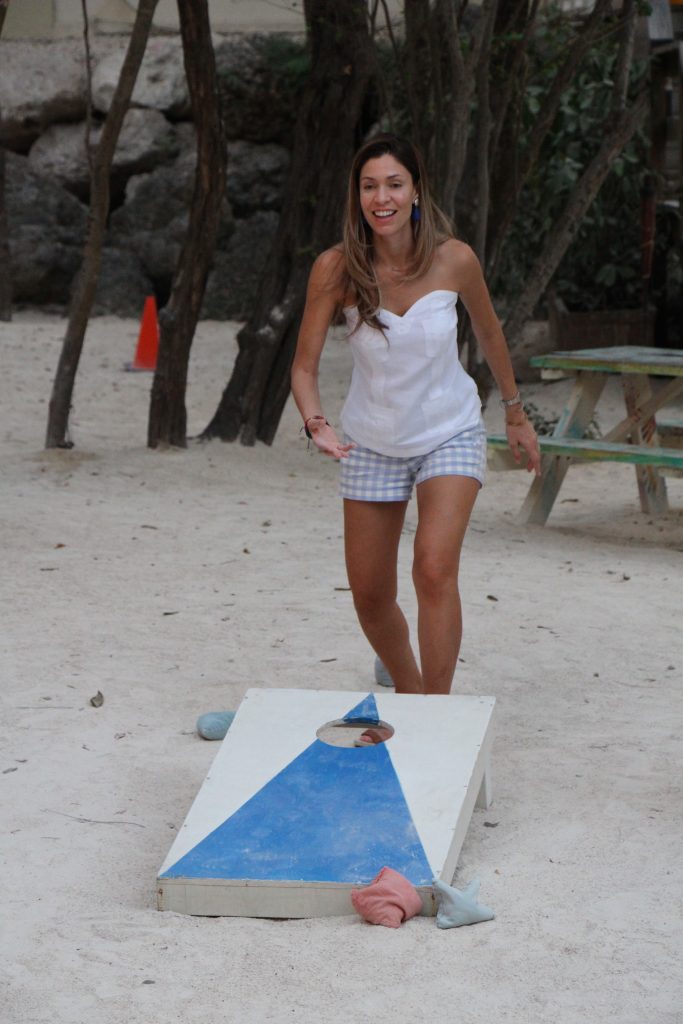 Spring is here! The weather in FL is always nice.
It doesn't change a lot, however I look forward to each season to play with the pieces in my wardrobe.
Looking through my closet I found a white guayabera that I remember I wore for my cousin's Havana Nights Birthday Party.  A cute pair of baby blue gingham shorts and nude espadrilles completed this beach day look.
Are you ready for spring?
Try this look! Or simply wear something that makes you feel amazing.
Stay in your happy place girl!